Proust Studies is a long-standing and internationally recognized tradition in the Department, dating back to Professor Philip Kolb (1907-1992), who taught at the University of Illinois from 1945 and edited the correspondence of Marcel Proust (Paris: Plon, 21 volumes, 1970-1993). Since 1993, the Kolb-Proust Archive for Research at the University Library has pioneered digital humanities projects around Proust and his era. The Rare Book & Manuscript Library holds the world's largest collection of Proust letters: over 1,200 original letters, with frequent additions through gifts and acquisitions. Many of our graduate students work as research assistants in Corr-Proust, the ongoing digital edition of Marcel Proust's letters.
The Proust21 Consortium for Digital Humanities and French Literary Studies brings together the University of Illinois, the Institut des textes et manuscrits modernes (CNRS / ENS, Paris), and the Université Grenoble Alpes. The Consortium recently organized conferences in Paris and Grenoble.
The Department is a partner of Bulletin d'informations proustiennes, published by Éditions rue d'Ulm / Presses de l'École normale supérieure.
Faculty working in Proust Studies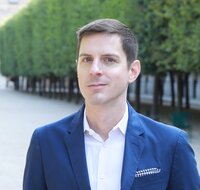 Associate Professor
Director of Graduate Studies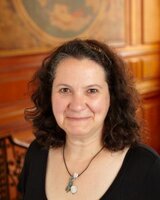 Graduate students working in Proust Studies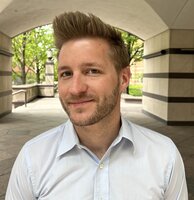 PhD Candidate, 2023-24 SLCL Dissertation Completion Fellow