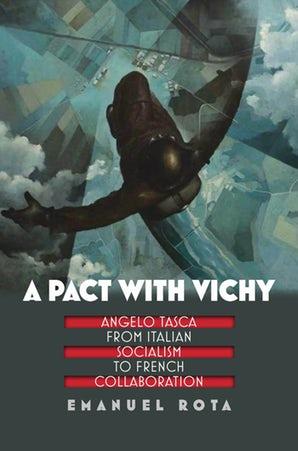 Angelo Tasca, a pivotal figure in 20th-century Italian political history, and indeed European history, is frequently overshadowed by his Fascist opponent Mussolini or his Socialist and Communist colleagues (Gramsci and Togliatti). Yet, as Emanuel Rota reveals in this captivating biography, Tasca—also known as Serra, A. Rossi, André Leroux, and XX—was in fact a key political player in the first half of the 20th century and an ill-fated representative of the age of political extremes he helped to create. In A Pact with Vichy, readers meet the Italian intellect and politician with fresh eyes as the author demystifies Tasca's seemingly bizarre trajectory from revolutionary Socialist to Communist to supporter of the Vichy regime. Rota demonstrates how Tasca, an indefatigable cultural operator and Socialist militant, tried all his life to maintain his commitment to scientific analysis in the face of the rise of Fascism and Stalinism, but his struggle ended in a personal and political defeat that seemed to contradict all his life when he lent his support to the Vichy government.
Through Tasca's complex life, A Pact with Vichy vividly reconstructs and elucidates the even more complex networks and debates that animated the Italian and French Left in the first half of the 20th century. After his expulsion from the Italian Communist Party as a result of his refusal to conform to Stalinism, Tasca reinvented his life in Paris, where he participated in the intense political debates of the 1930s. Rota explores how Tasca's political choices were motivated by the desperate attempt to find an alternative between Nazism and Stalinism, even when this alternative had the ambiguous borders of Vichy's collaborationist regime. A Pact with Vichy uncovers how Tasca's betrayal of his own ideal was tragically the result of his commitment to political realism in the brief age of triumphant Fascism.
This riveting, perceptive biography offers readers a privileged window into one of the 20th century's most intriguing yet elusive characters. It is a must-read for history buffs, students, and scholars alike.