Office Hours
Fall 2023: T, 2-3 p.m. & by appt.
Associate Professor, Director of Center of Excellence / France@Illinois
Research Interests
Early Modern French Literature and Culture
French and European Theater
Literature and Philosophy
The Literature and Culture of Belgium
Research Description
In my research and teaching, I focus on 16th- and 17th-century French literature and culture with a special interest in aesthetics and politics/ethics. I am currently finishing a book manuscript entitledThinking through the Turk: Islam and the Ottoman Empire as Paradigms in Renaissance France, an exploration of French orientalist discourses of the sixteenth century (literature, political discourses, cosmographical writings, and travel narratives). Other research and teaching interests of mine include the rise of a national and European consciousness in early modern French texts; the experience of the first age of globalization in the sixteenth century and its representation in text and image; early modern notions of friendship and forms of social networks; humanism and humanist ideals of learning and education. I am also interested in contemporary Belgian literature and culture, with a focus on the processing of the country's colonial history and its aftermath. 
In connection with my research for Thinking through the Turk, I edited "The Turk of Early Modern France" (L'Esprit Créateur 53.4, 2013) and co-edited the collection The Dialectics of Orientalism in Early Modern Europe (Palgrave Macmillan, 2017).
Since 2012, I am also the co-editor of the series "Rethinking the Early Modern" (Northwestern University Press)
Additional Campus Affiliations
Associate Professor, Program in Comparative and World Literature
Associate Professor, Unit for Criticism and Interpretive Theory
Associate Professor, European Union Center

Highlighted Publications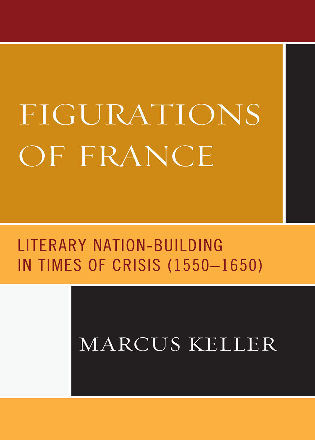 Figurations of France. Newark: University of Delaware Press, 2011.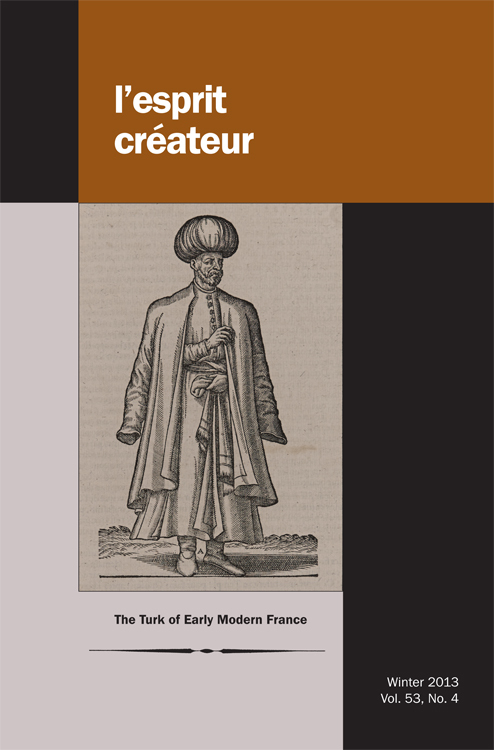 The Turk of Early Modern France. L'Esprit Créateur 53:4 (2013).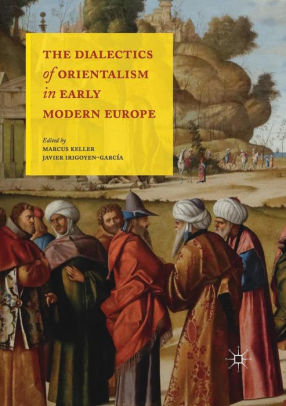 The Dialectics of Orientalism in Early Modern Europe. London: Palgrave Macmillan, 2017.
Recent Publications
Keller, Marcus "The Turk in the Symbolic Civil Wars of France: Ally and Combatant". and Holm, Bent Rasmussen , Mikael Bøgh (ed.). Imagined, Embodied and Actual Turks in the Early Modern Era. Ottomania. Hollitzer Verlag. 2021, 245-262. https://doi.org/10.2307/j.ctv1w7v1vz.13
Keller, Marcus "The Paradox of Civil War in Agrippa d'Aubigné's Tragiques". and Kendrick, Jeff Maynard, Katherine S (ed.). Polemic and Literature Surrounding the French Wars of Religion. Chapter 7, Studies in Medieval and Early Modern Culture. Medieval Institute Publications. 2019, 118-129. https://doi.org/10.1515/9781501513510-008
Keller, Marcus "The paradox of civil war in Agrippa d'Aubigné's Tragiques". Polemic and Literature Surrounding the French Wars of Religion. De Gruyter. 2019, 118-129. https://doi.org/10.1515/9781501513510-8
Kibbee, Douglas A and Marcus Keller, editors Scipion Dupleix: Liberté de la langue françoise dans sa pureté Descriptions and Theories of the French Language; 3. Classiques Garnier. 2018. https://doi.org/10.15122/isbn.978-2-406-07132-7
Keller, Marcus "France, Europe, and the Orient in the Essays: Montaigne's Dialectics". and Keller, Marcus Irigoyen-García, Javier (ed.). The Dialectics of Orientalism in Early Modern Europe. Palgrave Macmillan. 2017, 121-136. https://doi.org/10.1057/978-1-137-46236-7_8