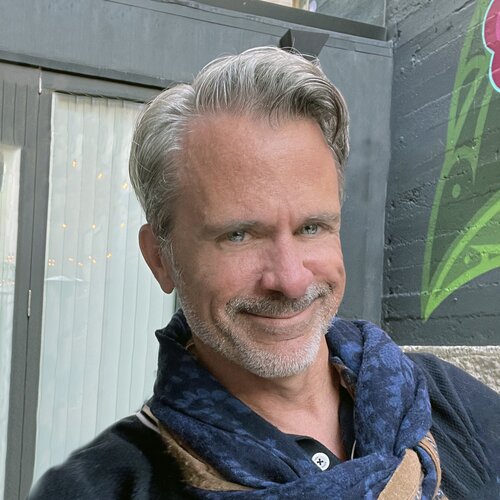 Office Hours
Spring 2022:
Thursdays 1:00 - 2:00 p.m.
Biography
Professor Rushing was an undergraduate at the University of California, Santa Cruz (B.A., 1991), where he majored in both Literature and Philosophy. He has an M.A. in Comparative Literature from the University of Michigan (1994), and finished his Ph.D. in Italian Studies at the University of California, Berkeley in 1998 with a thesis on Italo Calvino and Carlo Emilio Gadda.
Research Interests
19th and 20th century Italian literature and culture; contemporary Italian fiction; Italian film; critical and interpretive theory; popular culture; comparative literary and cultural studies; genre.
Research Description
Much of my work combines critical theory, genre and popular culture as a transnational phenomenon. I continue to work on biopolitics and cinema, that is, the study of how biopolitical interventions are mediated by the media. Cinema and television mediate state and private initiatives to control and manage life, health and vitality -- and those initiatives are in turn informed by the narratives from film and television, a combination that I call "biopolitical fantasy." I am also (always) at work on Calvino, the senses and the body, part of a continuing interest in phenomenological approaches to literature and film. I am particularly interested in how Calvino, the most "cerebral" of Italian writers, invariably thinks through his abstract and geometrical scenarios through a body that is sexed, desiring, and fully immersed in the senses. 
Education
U.C. Berkeley (1998), Ph.D.

U. of Michigan (1994), M.A.

U.C. Santa Cruz (1991), B.A.
Additional Campus Affiliations
Director, Program in Comparative and World Literature
Professor, Program in Comparative and World Literature
Professor, Unit for Criticism and Interpretive Theory
Professor, Media and Cinema Studies

Recent Publications
Rushing, Robert. "Calvino, Cerrone, and the Catacoustic: An "Echo-logical" Reading". Italian Culture. 2021, 39(2). 115-135. https://doi.org/10.1080/01614622.2021.1976972
Rushing, Robert A "Cabiria". Luzzi, Joseph (editors). Italian Cinema: From the Silent Screen to the Digital Image. Bloomsbury Academic. 2020, 303–310. https://doi.org/10.5040/9781501302640.0026
Rushing, Robert A "Feet of strength: the sword-and-sandals film". and Ezra, Elizabeth Wheatley, Catherine (ed.). Shoe Reels: The History and Philosophy of Footwear in Film. Chapter 11, Edinburgh University Press. 2020, 136-147.
Rushing, Robert A. "Italian transnational masculinity: Jeeg robot, il ragazzo invisibile and milzaman". Journal of Italian Cinema and Media Studies. 2020, 8(1). 43-60. https://doi.org/10.1386/jicms_00004_1
Rushing, Robert A. "Toxicity: Making the Toxic Visible in Italian Cinema". Italianist. 2020, 40(2). 244-255. https://doi.org/10.1080/02614340.2020.1735086