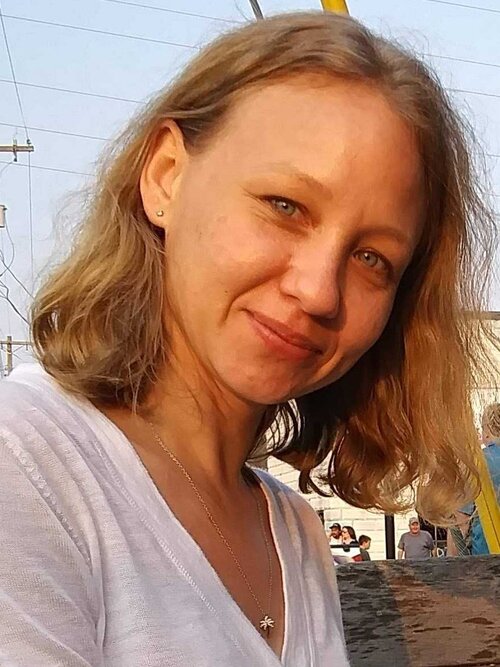 Office Hours
Fall 2021: TW, 10-10:30 (on Zoom)
Research Areas
Research Interests
Postcolonial theory
Caribbean literature
Health humanities
Feminisms
Education
M.A in Romance Languages (French and Spanish) - University of Oregon
B.A in Romance Languages (French, Spanish and Portuguese) - Mount Holyoke College
Awards and Honors
2019                        K.A. Looney Award for Excellence in Teaching
2020, 2019, 2017    List of teachers ranked as excellent
Courses Taught
FR 101: Elementary French I
FR 102: Elementary French II
FR 103: Intermediate French I
FR 104: Intermediate French II
FR134: Accel. Intermediate French II
FR 207: Writing and Grammar Workshop
CONFERENCE PARTICIPATION
Papers Presented
2021 - "Madness and Identity in Fabienne Kanor D'eaux Douces." International Virtual Seminar Series Contemporary Womxn's Writing and the Medical Humanities, King´s College Lindon, UK, and Université Paris Nanterre, France. March 9th.
2020 - "On Addressing the Production of Postcolonial Discourse: Uprooting, Putting Down Roots, and Weeding". Paper presented at the Virtual Conference Diversity, Decolonization, and the French Curriculum, organized by the University of Louisiana, Lafayette, and Sam Houston State University. November 26th.
2020 - Cancelled because of COVID-19. "Home and Belonging: Identity and Madness in Maryse Condé´s Windward Heights." Women's and Gender History Symposium at University of Illinois, Urbana-Champaign, IL. April.
2012 - "Bug-Jargal, Spirit of Haiti and the Haitian Revolution: Between Burden, Pride, and Invisibility." Graduate Student Forum: Why Research Matters, University of Oregon, Oregon, IL. March.
2010 - "Séducteurs et Héros: le Mythe Espagnol dans la Littérature Française." Romance Languages Graduate Student Conference Dis/ placing Boundaries. University of Oregon, Oregon, IL. March.
CAMPUS AND DEPARTMENTAL TALKS
2020 - Forms of multilingualism in Patrick Chamoiseau's Texaco. Guest lecture for Dr. Fagyal's course. Department of French and Italian, University of Illinois. February.
2017 - Learning the Imperative from a Cocteau's Poem: a Multiliteracies Approach. Presentation at the Language Teaching Share Fair at the University of Illinois at Urbana-Champaign. November.